Our Gentle Tooth Extractions Help Protect Overall Oral Health
Dr. Damien Armstrong provides gentle tooth extractions at River City Dentistry in Chattanooga, TN, to prevent overcrowding and alleviate risk of further complications from damage or decay. We will always do our best to avoid an extraction through conservative restorative treatments, including dental fillings, crowns, or root canal therapy. However, in some cases, when a tooth is beyond repair and your oral health is in jeopardy, a tooth extraction may be necessary. Dr. Armstrong can perform simple extractions for teeth that are fully emerged. For teeth that are impacted, we will refer you to a local oral surgeon.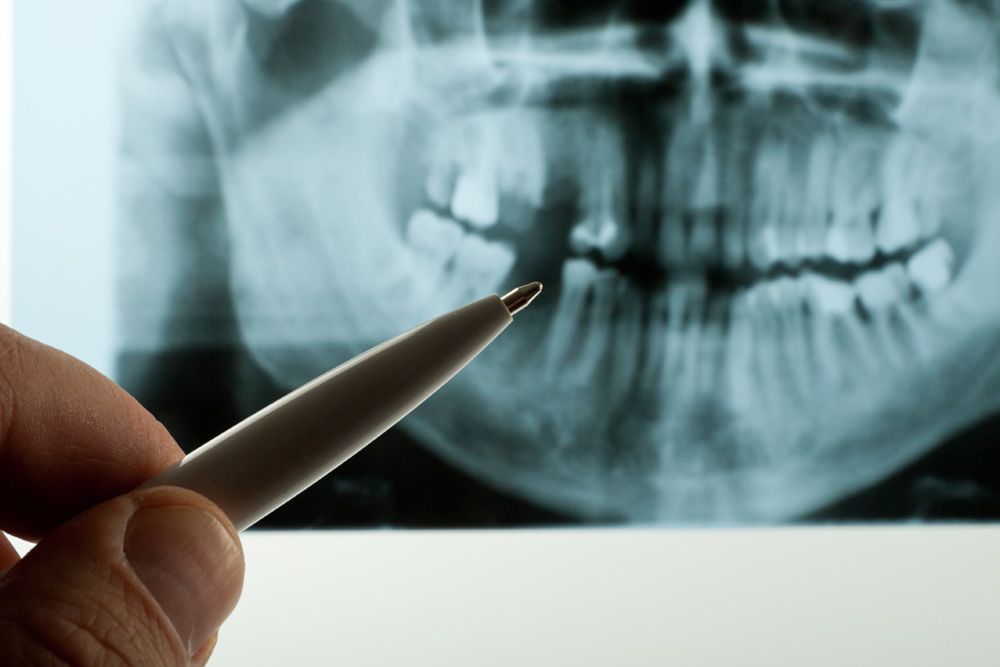 Common Reasons for a Tooth Extraction
Dr. Armstrong may recommend a tooth extraction for any number of reasons, including:
Overcrowding causing dental misalignment
Severely decayed tooth
A partially or fully impacted tooth causing discomfort
A cracked or broken tooth unable to be repaired
A baby tooth preventing the development of a permanent tooth
Impacted wisdom teeth
Types of Tooth Extractions
During your initial consultation, Dr. Armstrong will perform x-rays of your teeth and jawbone to determine the type of extraction necessary. Dr. Armstrong has extensive experience in extractions, helping to ensure effective results with a low risk for complications. In some cases, more than one extraction may be necessary. At River City Dentistry, we provide simple tooth extractions for our patients. In cases where a surgical extraction is necessary, Dr. Armstrong will refer you to a specialist in the area. To ease anxiety and increase comfort, sedation dentistry is provided to patients undergoing tooth extraction.
Simple Extraction: This type of extraction is performed when teeth are fully emerged. Dr. Armstrong will use a dental instrument to loosen the tooth and gently expand the root socket. Once the tooth is effectively loosened, he will use forceps to carefully grasp the tooth, rock it back and forth, and remove it from the socket. To minimize bleeding, he will apply pressure and pack the area with gauze. In cases where roots are deeper, he may apply dissolvable sutures.
Surgical Extraction: For teeth that are partially or fully impacted, the oral surgeon will make an incision in the gumline above the affected tooth and remove any soft or hard tissue preventing access. He will then use a dental instrument to expand the root socket and loosen the tooth before gently removing the tooth with forceps. Once the tooth is removed, the oral surgeon will close the incision with dissolvable sutures and pack the treatment area with gauze.
Tooth Extraction: Recovery
After the extraction, you may experience some minimal discomfort, swelling, and bleeding for the first 24 hours. Dr. Armstrong will send you home with specific instructions to help reduce negative side effects. Taking your medications as prescribed, applying ice packs, and resting with your head elevated will help prevent complications from occurring. For the first few days, we recommend avoiding spicy and difficult-to-eat foods so as not to disrupt the treatment area. Maintaining a soft foods diet and carefully keeping the area clean will help you achieve a smooth recovery.
Schedule Your Consultation
At River City Dentistry, we can perform a simple tooth extraction to help protect your long-term oral health. Contact our dental practice today to schedule your consultation with Dr. Damien Armstrong.